Product Classification List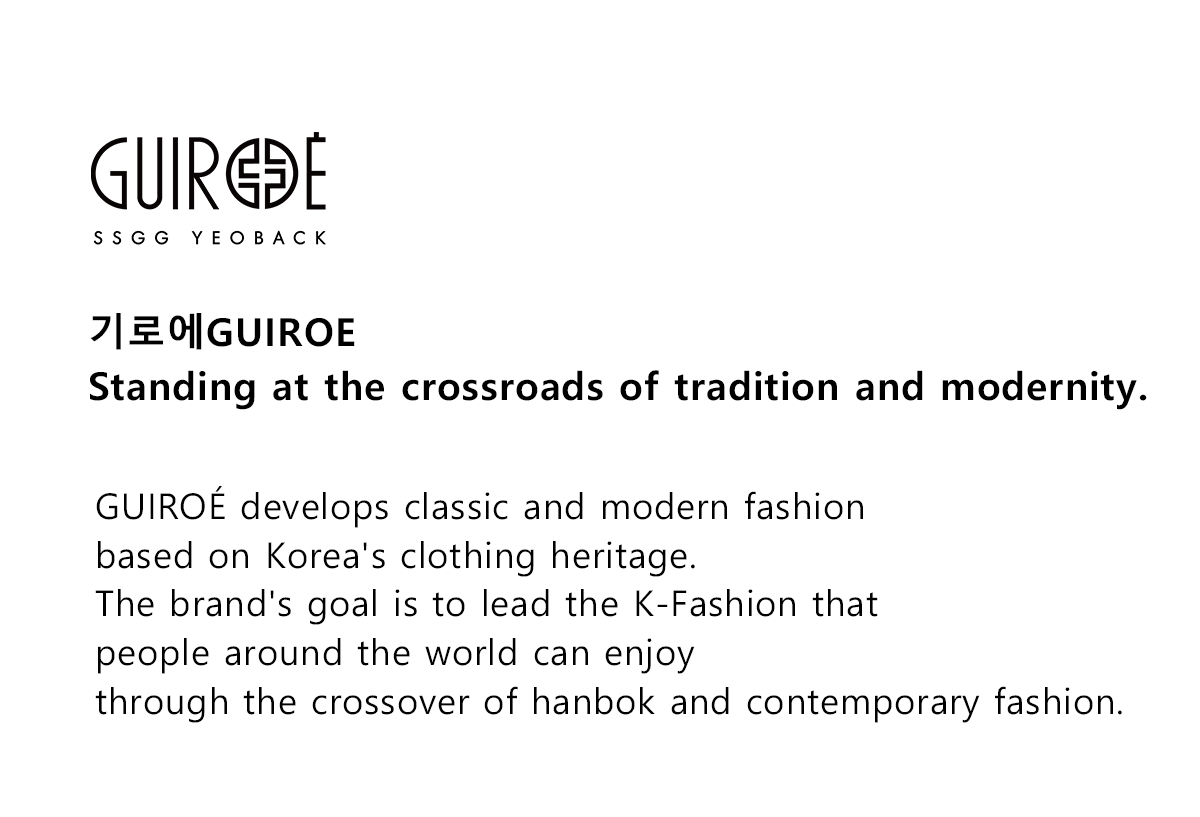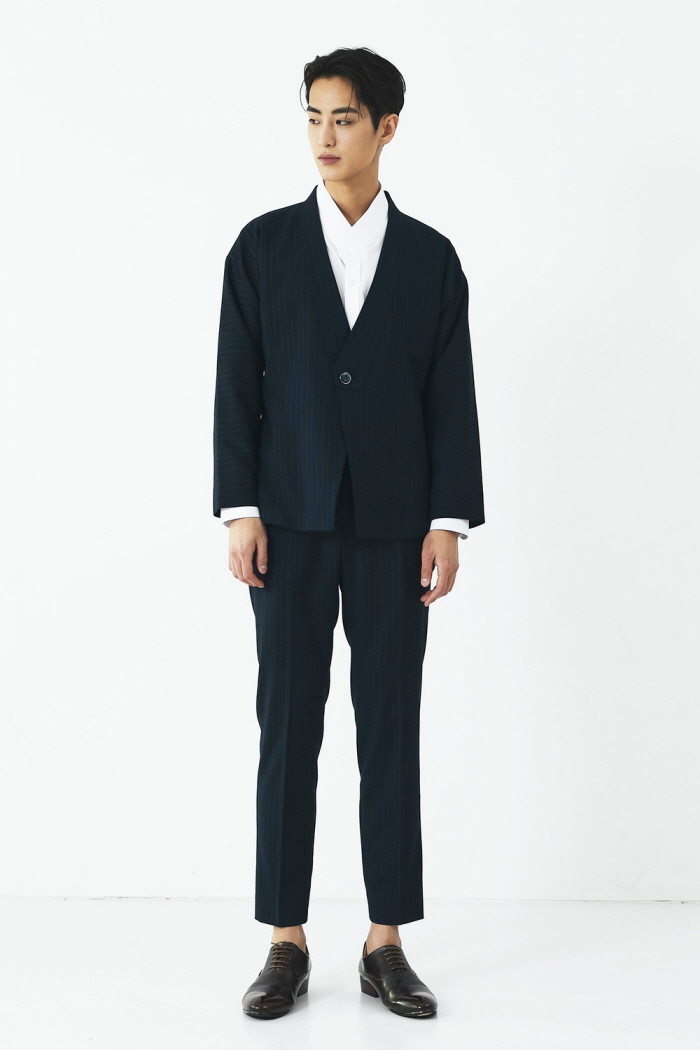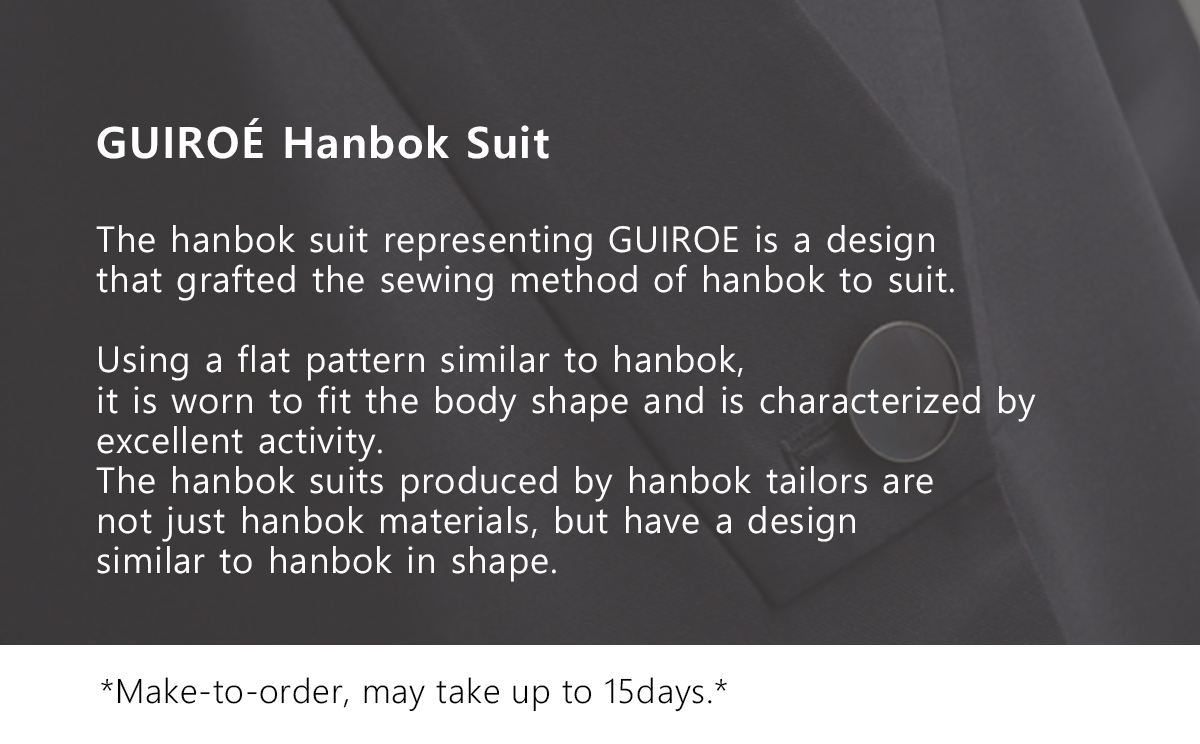 /DESIGNER'S COMMENT/
Using Korean traditional sewing on Western suit.
Edgy stripe pattern with short length for casual wear.
Single-button jacket in fabric
made from Premium Australian wool 100%.
Re-interpreted Korean traditional collar 'Mat(symmetric)-git'
in shawl lapel style.
Navy mother-of-pearl button at front.
Welt inner pocket with button.
Side vent for easy movement.
Tapered waist for a tailored silhouette.
Fully lined.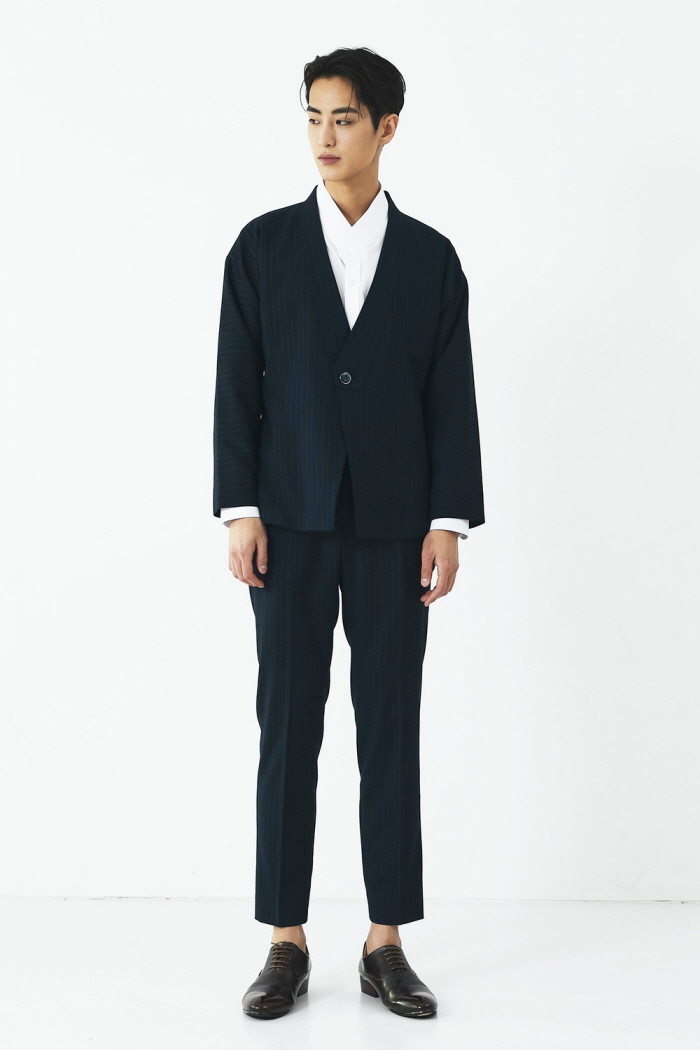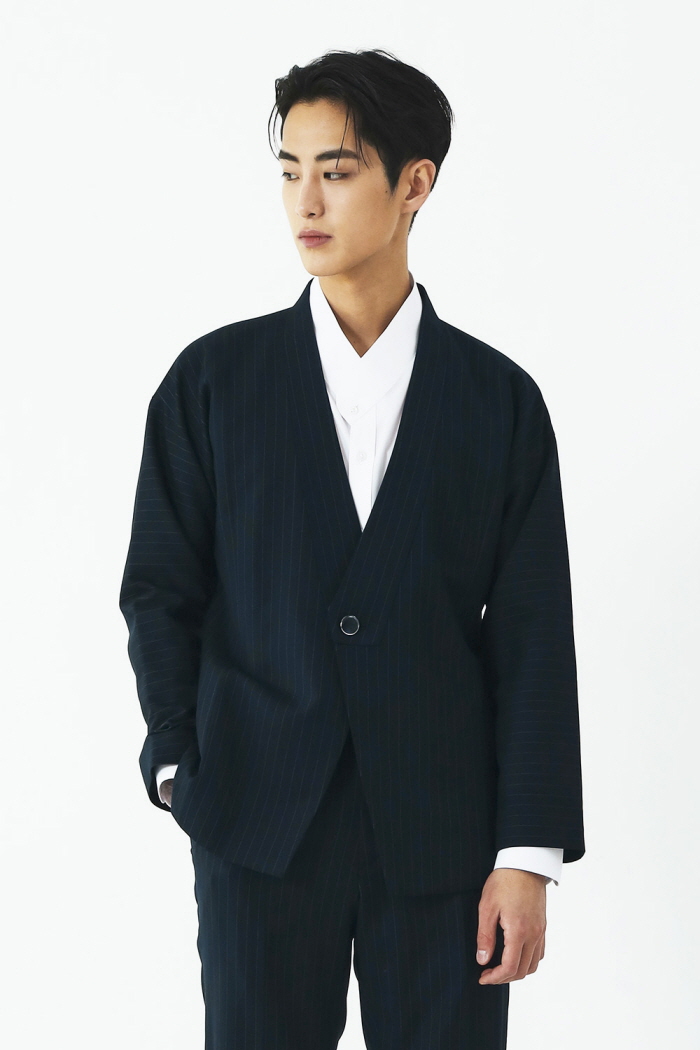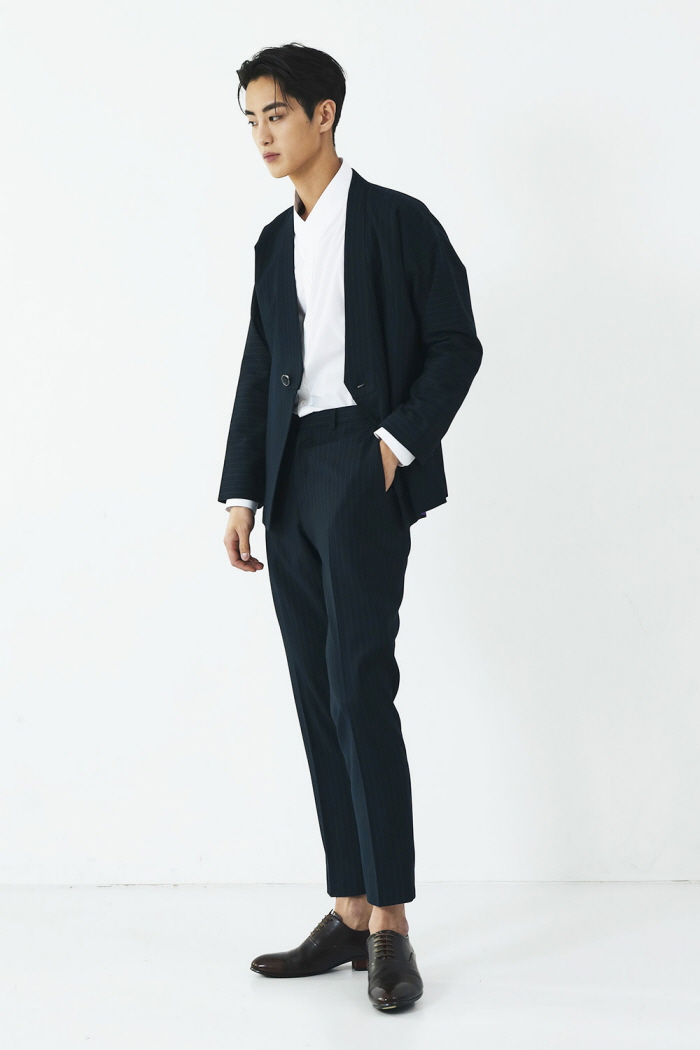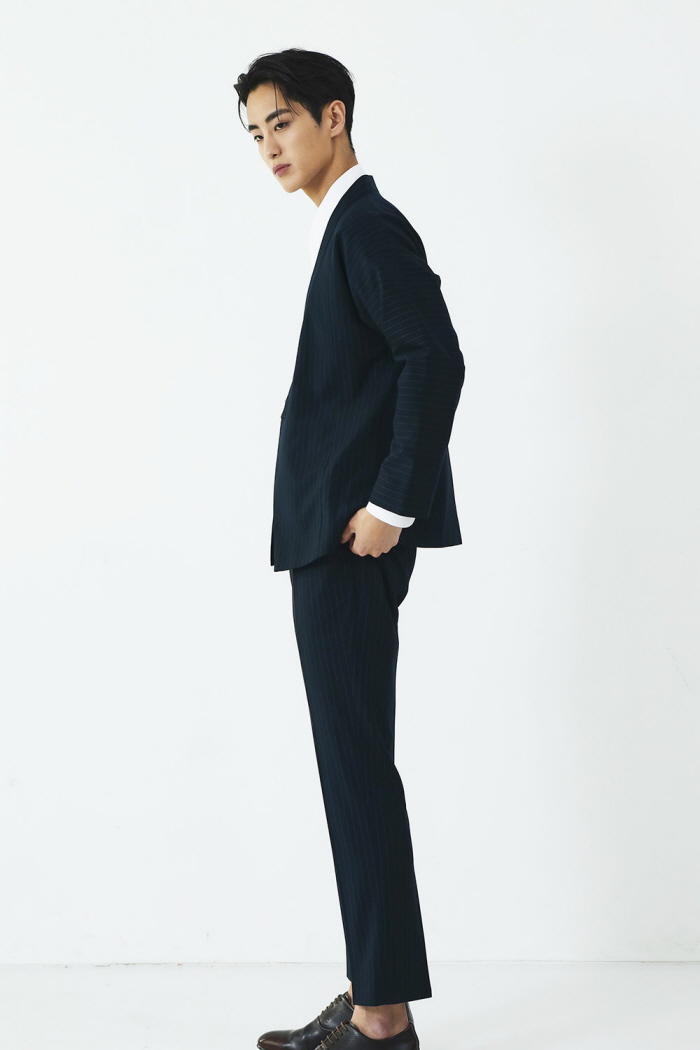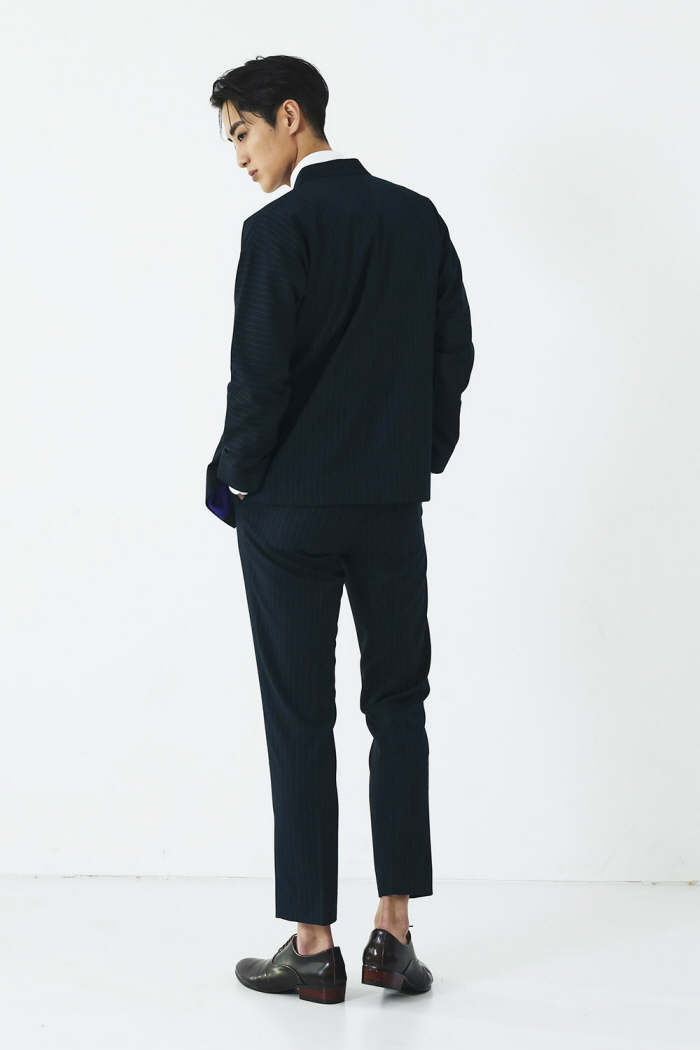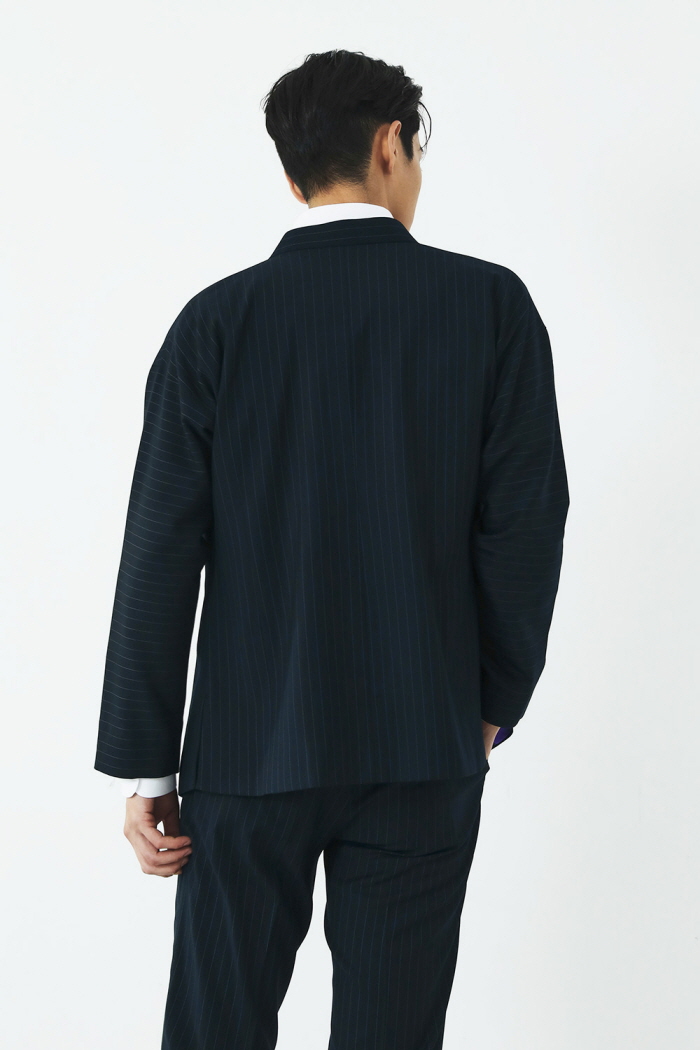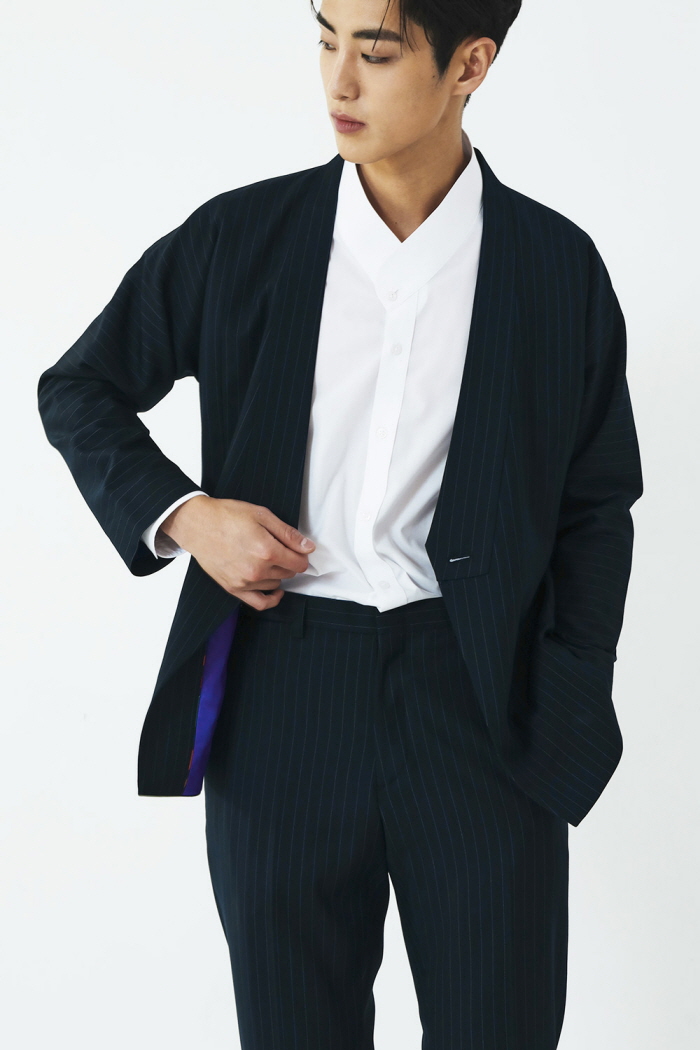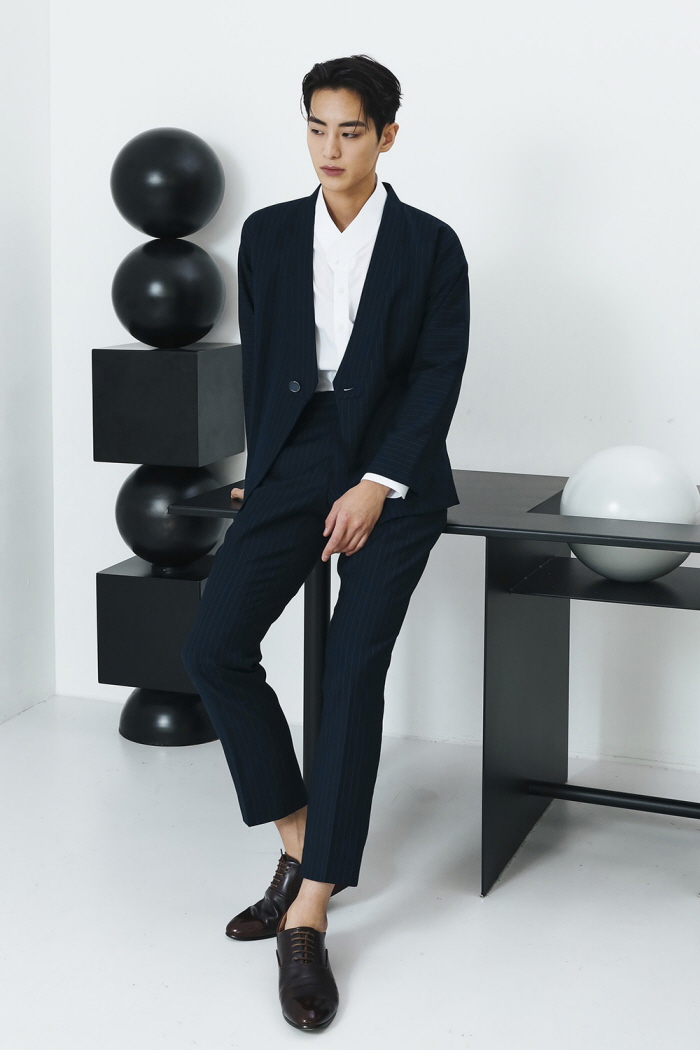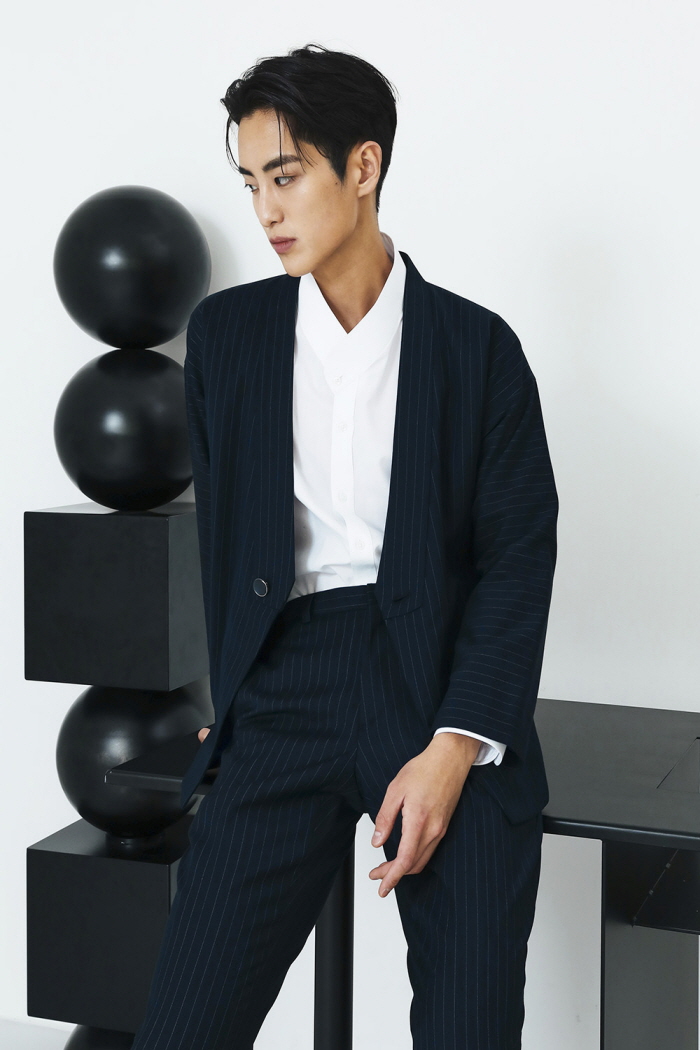 Model Size Top 95 / Height 185cm / Waist 30inch
Color Navy
Pattern Stripe
Material Polyester 68 Rayon 29 Polyurethane 3
How to clean Dry cleaning